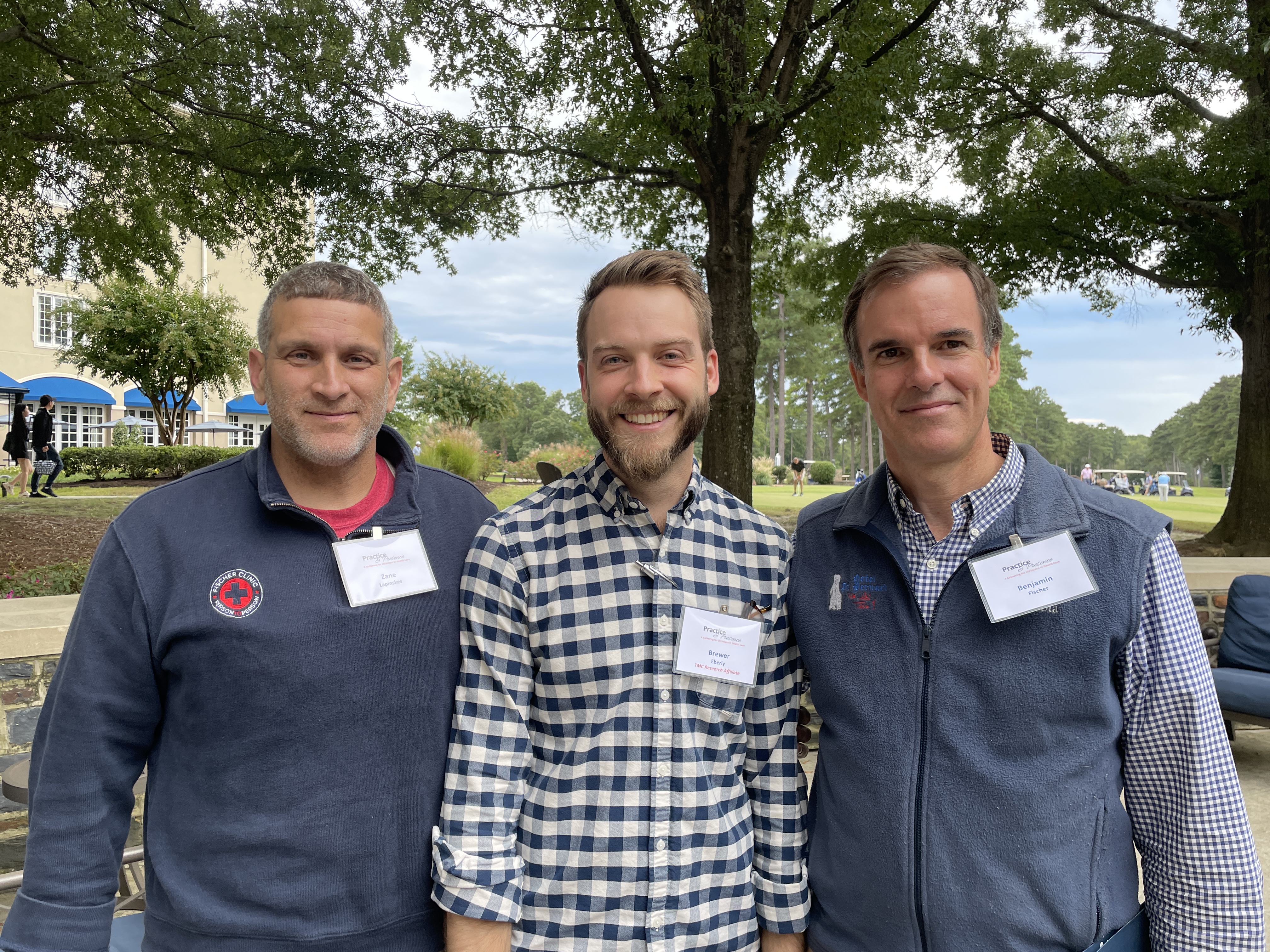 Dr. Brewer Eberly joined our team in August and is enjoying getting to know new members that he will take care of for a long time.
If you are on Dr. Fischer's or Dr. Lapinskes' waiting list and would like to join Dr. Eberly's practice you can do so at any time at this link: Become a Patient of Dr. Eberly!
If you prefer to stay on the waiting list, there is nothing you need to do.
If you would like to schedule a time to meet Dr. Eberly either in person or by phone, please contact Liz at 919-258-2443 or [email protected].
What are the benefits of joining Dr. Eberly's practice?
Develop a Long-term Relationship – Medical complexity typically increases as you age. It can be wise to choose a primary care physician who is younger than you and will still be working during your latter years to support your greater health needs that come along with normal aging.
Leverage Shared Expertise of 3 Physicians for Tough Cases – Dr. Eberly, Dr. Fischer, and Dr. Lapinskes engage in the lost art of case review by looking at tough cases together to ensure the best approach is taken for each patient. At Fischer Clinic, your primary care team is represented by 3 physicians instead of just one. Dr. Eberly brings the latest in medical training to the team – giving valuable, innovative perspectives on new treatments and medical teachings.
Excellent Specialist Referral Network – Fischer Clinic members benefit from the fact that we are an independent clinic. That means we are not pressured to refer to any particular group or health system. We are here to serve you, our patients. Dr. Eberly has the benefit of easy introductions to all of Dr. Fischer's and Dr. Lapinskes' existing specialist relationships. We are well connected and have great relationships in all of the major health systems in addition to the areas best independent physicians and other health professionals.
Time to Research and Collaborate – We pride ourselves on being different. Unlike an insurance-based medical mill with visits every 7 minutes, Dr. Eberly takes the time to make sound decisions in partnership with you. He also has access to Dr. Fischer and Dr. Lapinskes for quick questions on issues where they may have more experience. Dr. Eberly has time to make sure that he is giving you the best advice possible.
Please don't hesitate if you have friends or family who are thinking about joining. Please send your friends and family to our website for more information or they can call 919-258-2443.
Dr. Eberly looks forward to long and meaningful relationships with his patients.
We have been waiting for Dr. Eberly to join us for 4 years – ever since he wrote his article for Student Doctor Network in October 2018.
Big Announcement!
Nurse Sarah Joins Dr. Eberly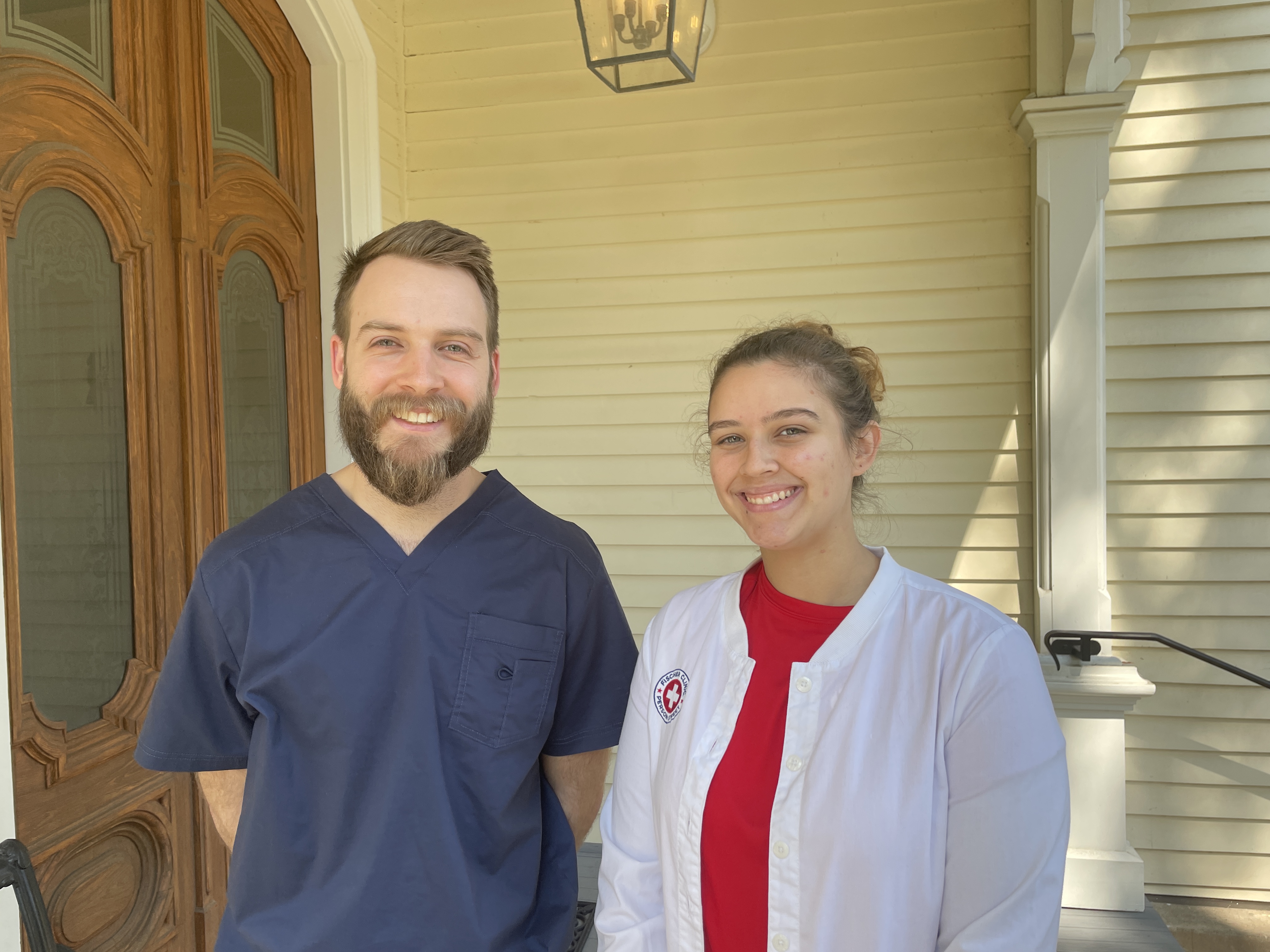 We are thrilled to announce that Sarah Kiker, RN is returning to Fischer Clinic as Dr. Brewer Eberly's primary nurse.
Sarah will begin working with Dr. Eberly next week on Monday, October, 3, 2022. She will be the primary point of contact for Eberly members.
Pre-med interns Tim and Ony will continue to work part-time with Dr. Eberly, Liz Fischer, and Savannah Lapinskes to round out his clinical team, but Sarah will be his primary nurse.
Sarah's email is [email protected]
(if you send messages to [email protected] it will go to Sarah as well).